I really cant tell you what possessed me to pick this guy up after years of sitting partially painted. I rarely play my Cygnar. So rare in fact that I haven't even picked up a MKII Card set for them.
Regardless though, something made me pull this guy out of the drawer of shame and start working on him.
I'm glad I did though, as I think he turned out fairly well. The base may be a bit fruity, but I thought he needed a little color and visual appeal to help with all the dark metals and blue up top.
Perhaps having a "new" caster all finished for Cygnar will give me the push I need to finally get around to that awesome Thunderhead which has been sitting, only primed for nearly as long as Stryker had been!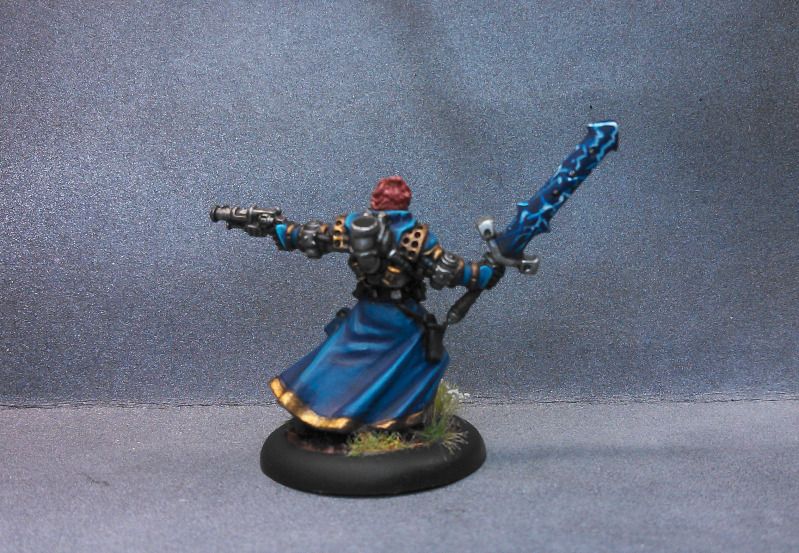 And a WIP from earlier.