Thought I would post up a quick tutorial about how I go about making my own homemade flock for figure basing and terrain projects.
I am by no means the first person to do this so I cant claim complete originality with it.
Hopefully you'll be able to find a good use for it.
First things first, you have to get a god source for sawdust...and quite a bit of it.  Best bet is to find a local mill/cabinet shop or the like. People that have home wood shops will not have to worry about this part. As I am without my own wood shop, I go with my wife to a craft store that does holiday wood cutouts in bulk. Seems as long as she is in line buying something when I ask for a container of sawdust, they have no problem getting me some for free.
I usually take a big cleaned out coffee can for them to fill.
Once you've got your sawdust. you'll need to decide what color flock you want. I've just gone with green here for simplicity sake but soon I plan to make a rust colored batch for a Dark Age board.
When the color you want is in mind, go buy the cheapest craft paint you can find. You'll want it a bit darker than what you want the end result to be. This is the most expensive part of the entire project. ($2.00 or so)
A good long stirring stick is also a must, I use BBQ skewers but Popsicle sticks or a plastic butter knife should do the trick as well.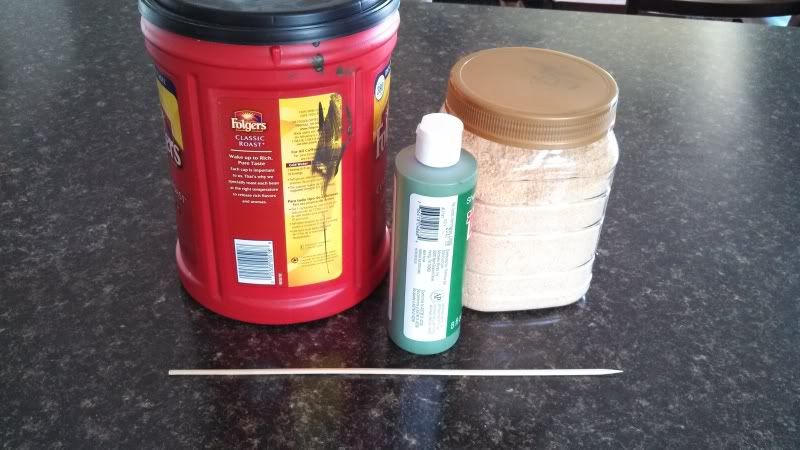 More after the jump!